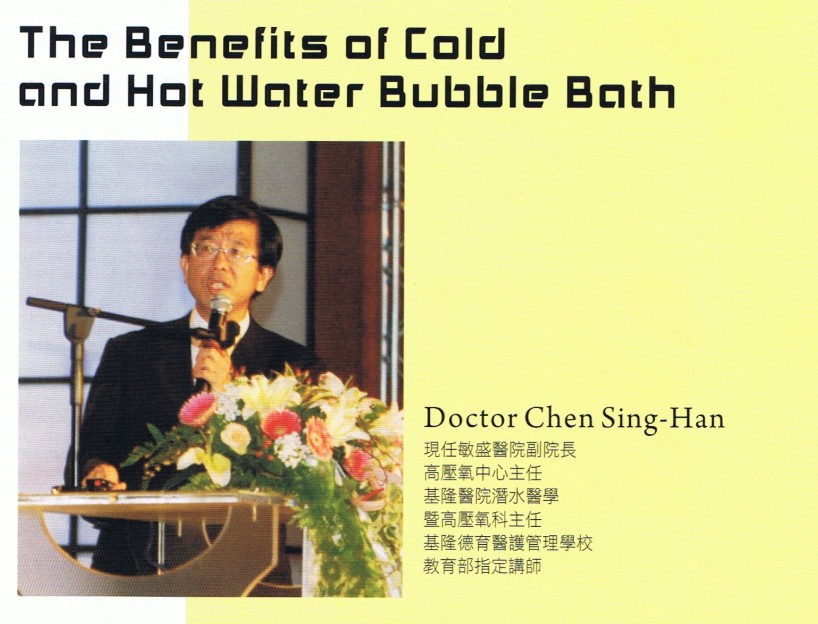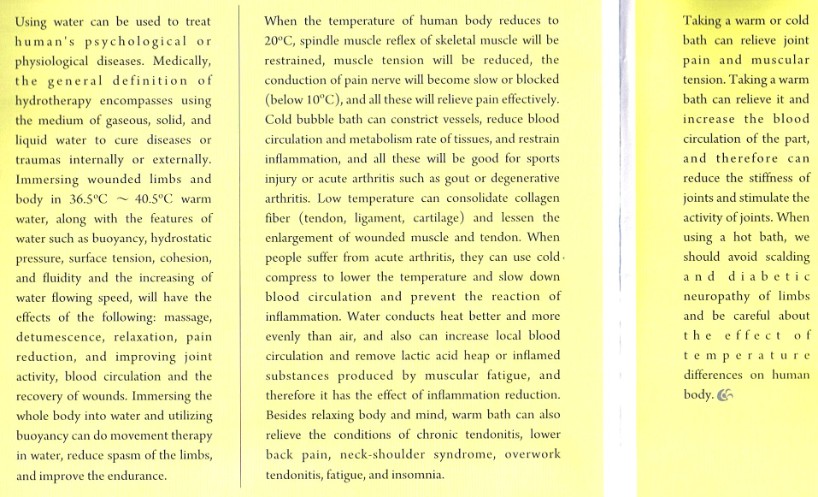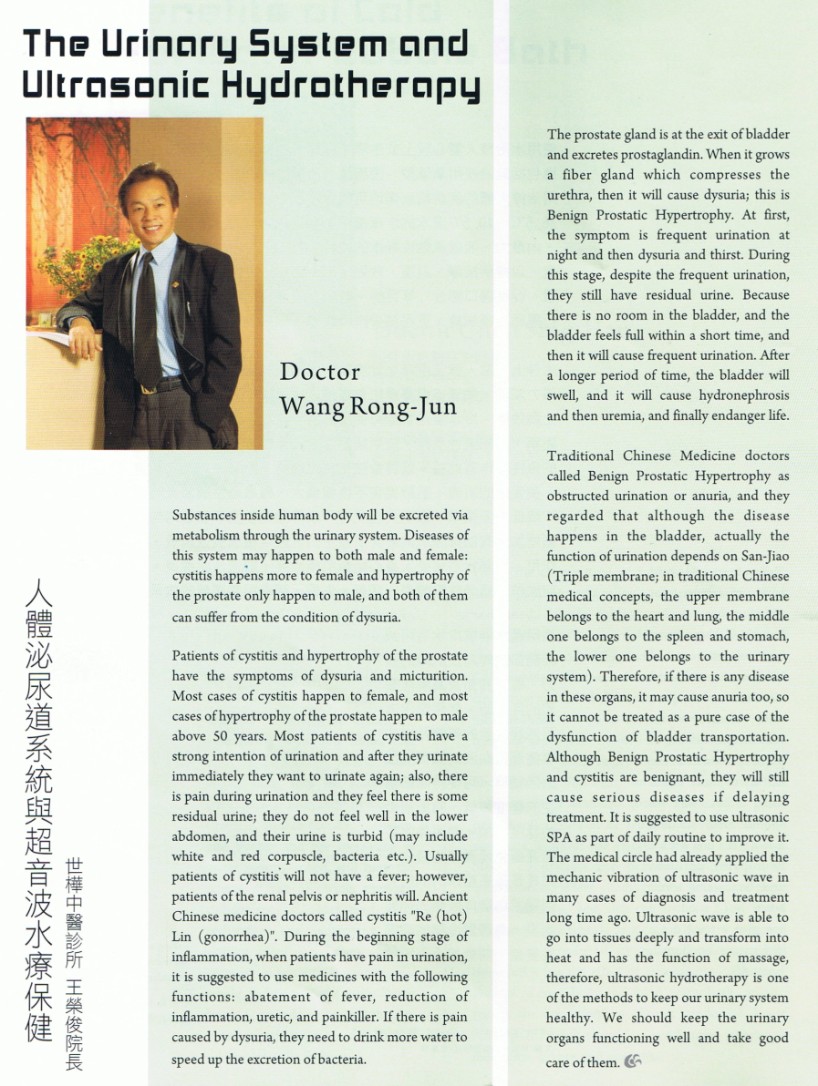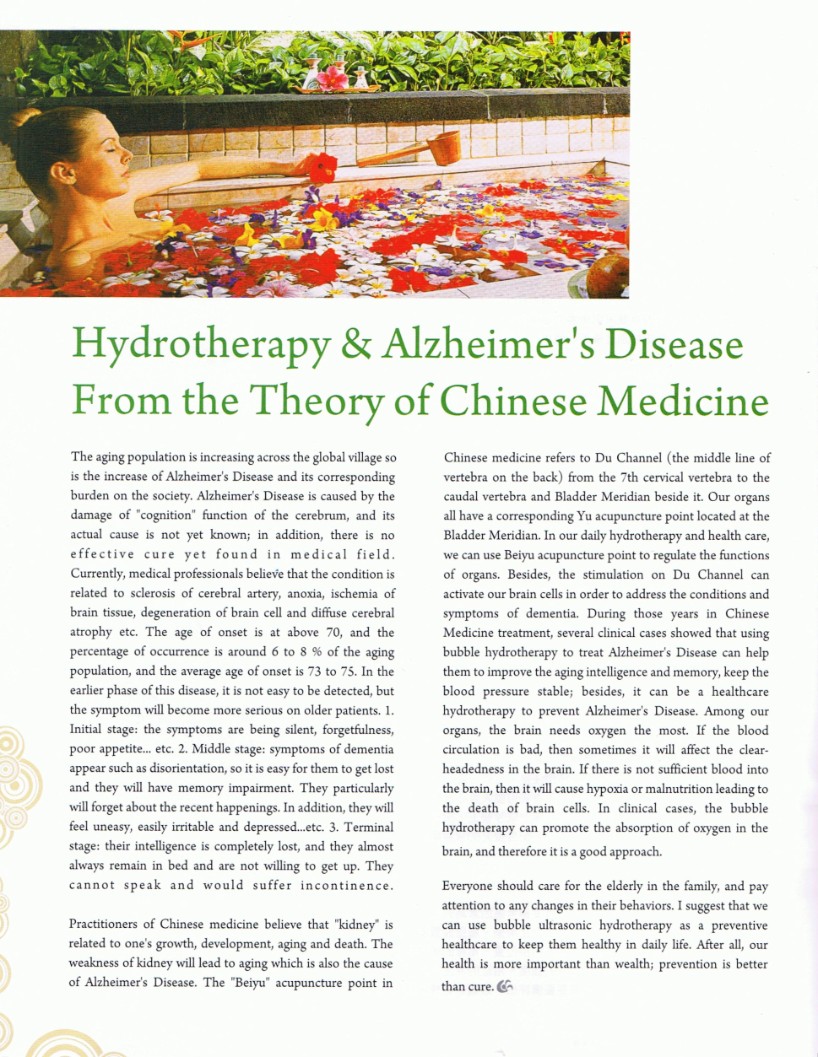 http://www.homespaspecialist.com/treatment/treatedconditions/
A wonderful link to a website from Asia where they have done a wonderful job of demonstrating the effectiveness of the Oxygen Spa for a multitude of health and wellness challenges that they speak to are listed below :
Using Hydrotherapy for the lower back
Treating Arthritis with Hydrotherapy
Hydrotherapy benefits for Diabetes
Hydrotherapy for Insomnia
Treating the rest of the body with Hydrotherapy
Also not limiting to:

Asthma

Arthritis

Backache

Childbirth

Constipation

Certain Cancers

Depression

Diabetes

Eczema

Fungal Infections

High Blood Pressure

High Cholesterol Level

Insomnia

Gastric problems

Gout

Menstrual Cramps

Migraines / Headaches

Neck / Shoulder Stiffness

Obesity

Osteoarthritis

Parkinson 's disease

Piles

Post Surgery Healing

Pulmonary Disease

Primary Varicose Veins

Sprains

Stroke

Sweaty Hands

Sexual lethargy

Cramps – Warm in the water increases circulation, and also reduces muscle-spasms, helping to relieve pain. Particularly useful to menstrual cramps



This information is provided for general purposes only. The opinions and results expressed in this website are the opinions of the relevant researchers and the site owners. Information in this website is not intended as a substitute for medical advice. In fact, if you have medical concerns we want you to consult your physician with this information and seek their advice as many are aware of the published research into the use of far-infrared, massage, ozone, oxygen, negative ions, natural ultra-sound and hydrotherapy. Our goal is to help others attain the highest level of wellness available to them. It is our hope and dream to do that in the simplest, most natural way possible.